Ring Metalcasting Pattern
The large and thin ring shown below was turned on the homebuilt lathe. I show it simply because at 13" in diameter, it pushes the envelope of what this lathe can turn over the bed. The two separate rings were turned and were used as part of a metal casting pattern for one of my grinders. The ring is made from black walnut. You can see from the background that the ring started as an octagon that was glued-up from individual pieces of walnut and then doweled to a plywood faceplate. This was so I could cut the ring free from the plate without damaging my parting tool. The rings have a shallow taper called a "draft" so that they could be pulled from a sand mold. Once pulled from the mold, molten aluminum was poured into the void to create metal parts for the grinder.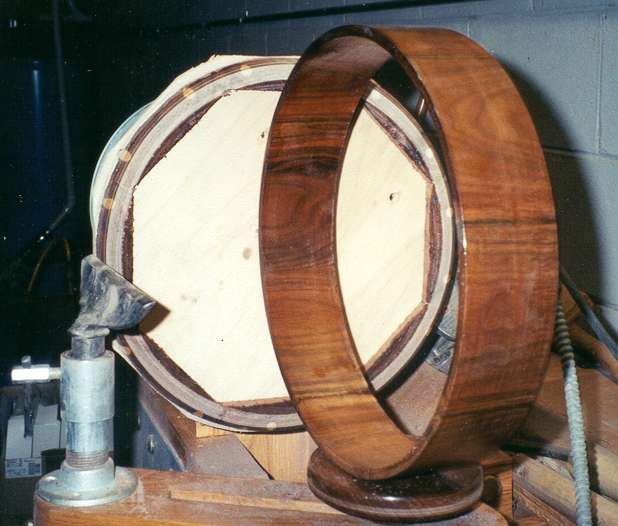 The finished ring.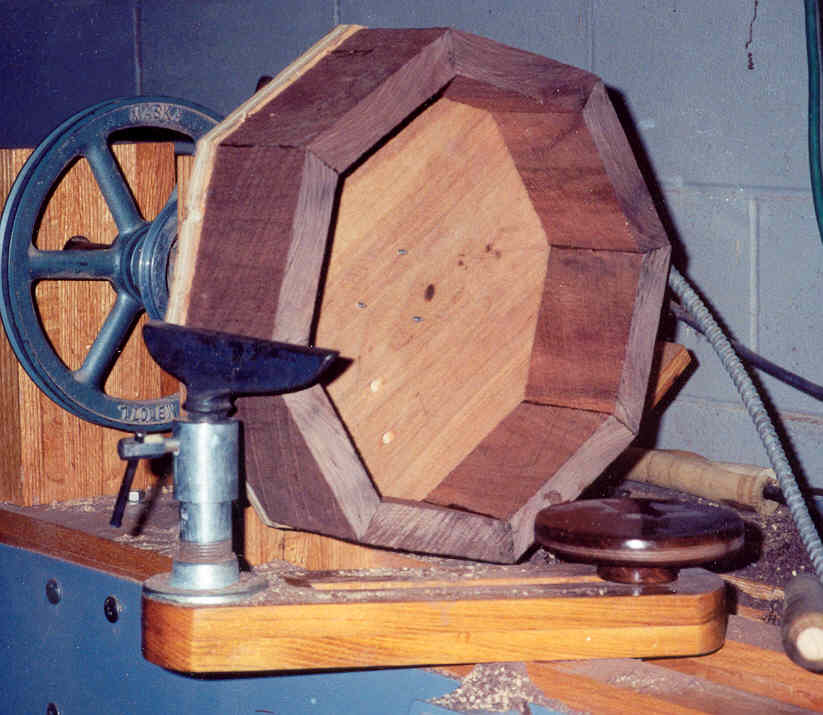 The walnut octagon, mounted for turning.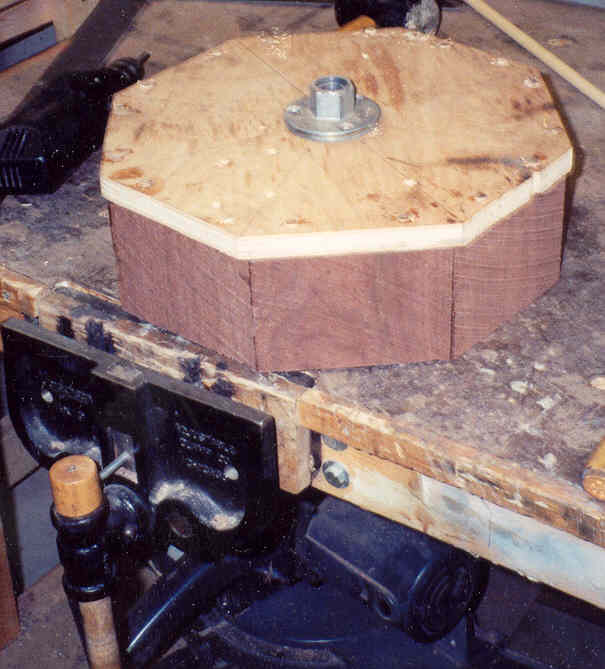 Mounting on an undersized faceplate
The grinder castings are shown above. The rings were used to make the patterns for the the bottom of the water pan at the top and the semi-circular tongue at the bottom. The Gingery lathe was used to turn the cam shown in the center.
Copyright © 2003, David B. Doman PhD, All rights reserved.